The company always adheres to the quality policy of "high quality products and professional services", standardizes operation management in strict accordance with standard requirements, improves the quality associated with products effectively on the basis of all staff involvement, raises its quality objectives year by year and takes the sustainable development path. The company never stops making quality guarantee for products, which is the best product quality commitment to customers. With product quality guarantee as the core for the production and manufacturing link, the company enhances its control ability from aspects of five factors, namely, "personnel, machinery, technology, method and environment", builds the related process system to control all links and makes sure that "all employees are let to display their talents fully, the machinery is used in the right place, materials are put to good use, the method is adopted appropriately and the environment is suitable".
QA Dept. Brief and QC system
• A Dept. is a very important part of MAXSAUNA company, responsible for online quality control, system construction.
• At present, staff structure of our department is highly focus by leader.

Processing Quality Control Flowchart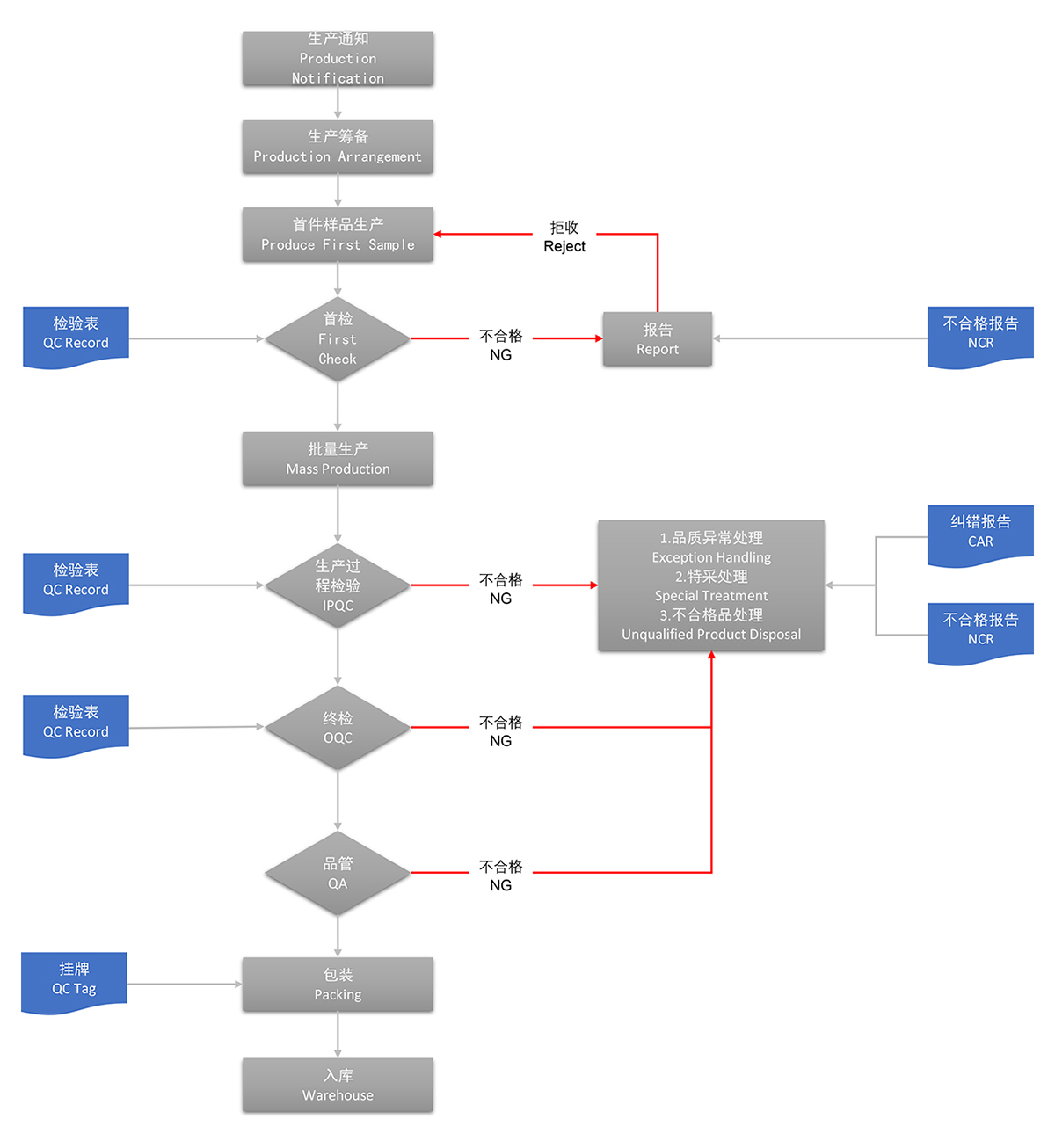 IQC Instruction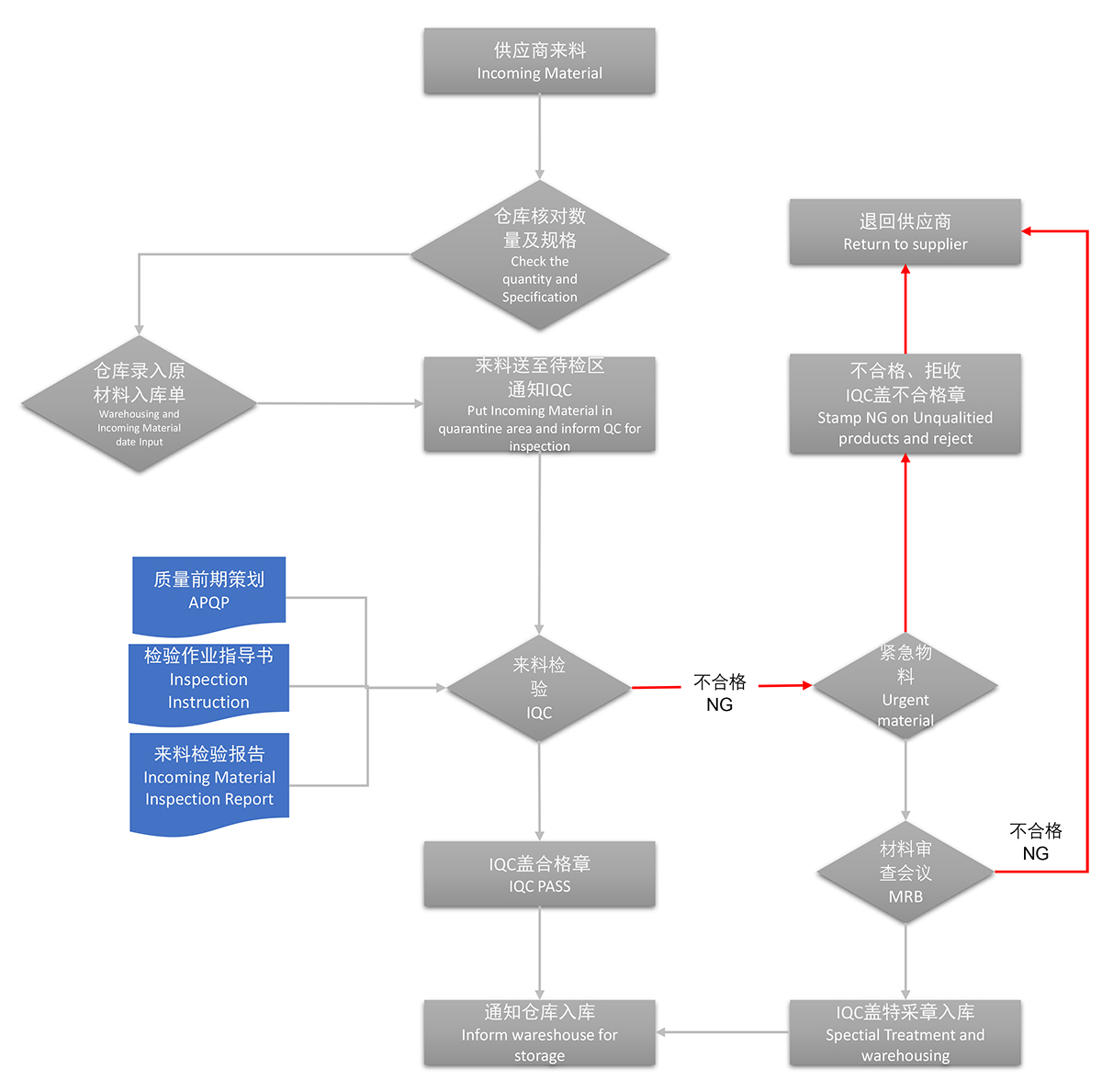 OQC Instruction
1. According to 《Container Loading Standard》
2. OQC inspect container to check whether exist standing water or light penetrable phenomenon before loading.
3. OQC inspect volume and clearness of container.
4. Checking Carton No. and Serial No. of each cargo before load to container, and record original data on the spot, which would be kept for five years at least )
There are 2 OQC in-total at present.
Production efficiency
Technical Support Management